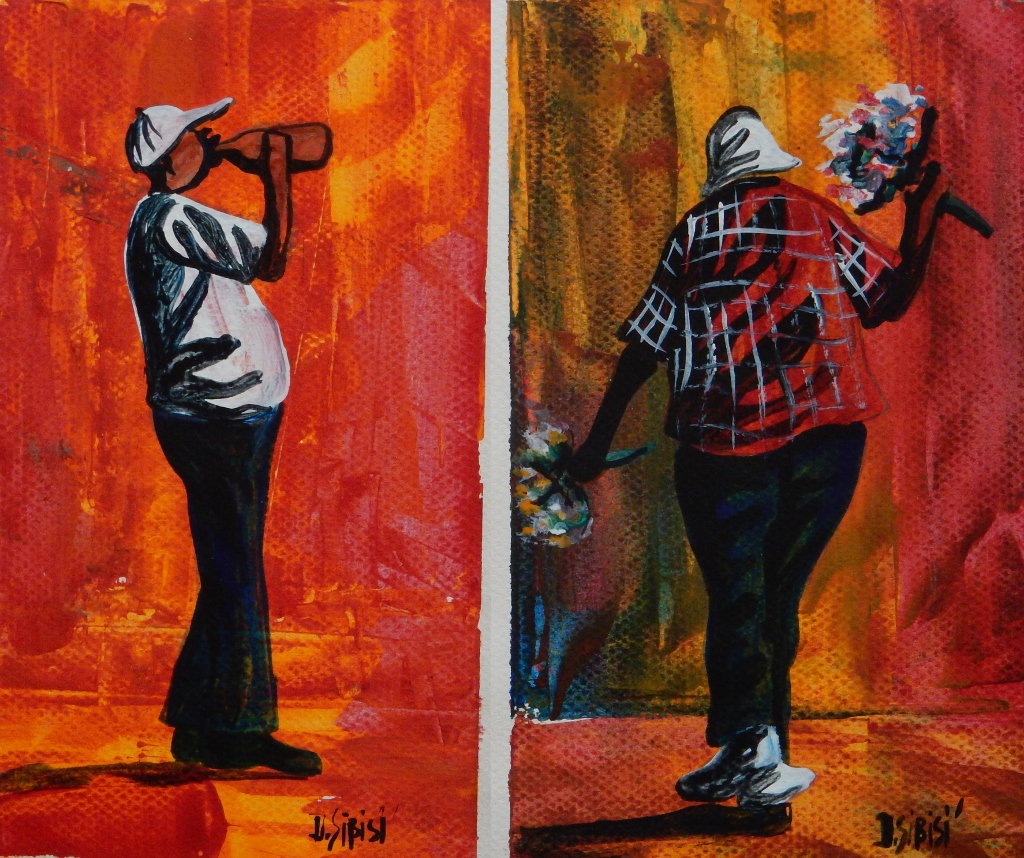 Enquiry successful
Your enquiry has been sent successfully. We will be in touch shortly.
About Sibisi, Dumisani
Born in 1962, Soweto, South Africa
Sibisi does not idealize, showing plainly the poverty and deprivation that millions of black Africans struggled with. He collects scraps, wastes and offcuts that litter township streets and incorporates them into his paintings, recycling discarded materials and giving them a new function. His streets are starkly empty but for a few monumental figures, burdened by the physical loads they were forced to carry as they walked for miles to their destination, or wait to catch a taxi.
Sibisi paints in muddy brown and grey but despite the bleakness of these images, he manges to convey a message of hope – a dove with an olive branch carries a message of peace.
Sibisi created one of the adverts on billboards placed all over SA to welcome the British Cricket team to the ICC week – 2002.
His works have been exhibited in South Africa, Portugal, Australia, USA, Canada.
Private Art Collection For Sale